THE IN-DEMAND EYEBROW TRIMMER PEN: BUY IT NOW
We've added (and stocked up on) the latest trendy Eyebrow Trimmer Pen to our online store. Because we know that if it's in high demand, it's going to sell out fast.
Thanks to our customer suggestions, we're now able to offer this much-sought-after product to all our site visitors. Get your Eyebrow Trimmer Pen now for just $14.99!
Enjoy the Eyebrow Trimmer Video
EYEBROW TRIMMER: DETAILED FEATURES
Material: Tungsten steel cutter
Size: Rechargeable
Looks like an attractive offer, doesn't it? Hurry up and click on ADD TO CART because this item is in high demand and could run out of stock!
Mini Electric Eyebrow Trimmer Pen
Look fierce with clean, groomed brow's anytime.
This electric eyebrow trimmer delivers precise grooming for brow upkeep at home whenever you need a trim.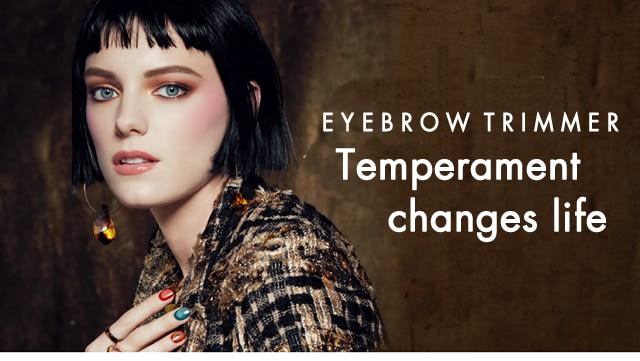 Eyebrow Trimmer Details:
Stainless-steel blades give you that super-close-shave that razors deliver, but without painful nicks. Lightweight and portable, bring this elegant tool along with you for a quick eyebrow touch-up whether in your car or in the bathroom at work or school. Plus, with USB charging, you'll never have to worry about batteries again.
For best results the Skin should be clean with no makeup or creams.
Pull the skin taught and move the pen in small, circular motions or from side to side. You may have to go over the same area several times to achieve the best results.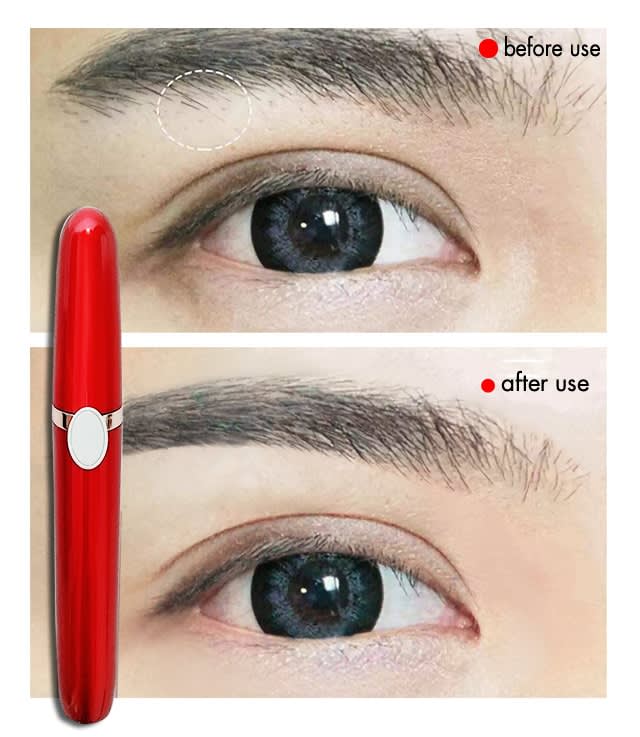 Eyebrow Trimmer Specs

Material: ABS Plastic + Stainless Steel
Product Size: 17 x 2.5 cm / 6.7 x 0.8 inch
Product Weight: 55 g
Charging Method: USB
PACKAGE INCLUDES:
1 x Trimmer
1 x USB Cabel
Say goodbye to painful plucking and uneven scissor cutting with this elegant, precise tool!
Eyebrow Trimmer Pen Q&A
I think you use some cheap stuff to make the Eyebrow Trimmer Pen. Change my mind.
We care about our buyers' shopping experience and well-being. That's why we carefully select the best resources to craft the Eyebrow Trimmer Pen.
Can I expect the color in the picture to match the color of the actual product?
All the colors of the Eyebrow Trimmer Pen on the photos are true to life. Please note, however, that the screen calibration of your device may distort them a little.
Why does it cost only $14.99 What's the catch?
Since we've significantly reduced our stock-related expenses, we are able to offer our customers low prices along with the proper quality of our products.DM us

Is it actually affordable?
We have analyzed the market and cut down our expenses as much as possible. Therefore, we're positive you won't find a better price.
Does this product have any strengths in the eyes of its previous buyers?
All the people who have bought our Eyebrow Trimmer Pen emphasize the high quality of the product and leave only positive feedback. Therefore, feel free to join them!
What if I don't like my Eyebrow Trimmer Pen?
Don't worry, because we have a flexible refund policy! If the purchase doesn't live up to your expectations, we will compensate for your trouble.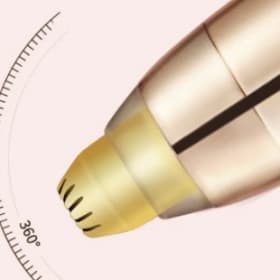 ORDERING & STORE POLICIES
Is it possible to add several items to the cart?
We don't put any limits on your order value, so you can buy as many products as you want.
Can I be sure of safe delivery?
Your orders are packed in such a way that the risks of damage are minimized.
I've ordered the Eyebrow Trimmer Pen, but then changed my mind! How can I cancel my order?
If you need to change your order or completely cancel it, please, contact our support team.
Can I expect the Eyebrow Trimmer Pen to be delivered in the same period of time as you state here?
As a rule, the actual delivery time is true to our estimates. However, please allow for 2-3 days' difference in case of major national holidays or other events affecting your post office's performance.
Do you have permission to sell this?
When selling the Eyebrow Trimmer Pen along with the rest of our products, we follow all the required rules and laws, so you have nothing to worry about.
Can I just go and buy the identical ones offline?
It might be challenging to find a completely identical product in a regular store. Even if you do, the price will certainly be higher than on our website.
Order Your

Eyebrow Trimmer Pen

Now!